Home to 67.8 million people or 20.8 percent of the America population, California and Texas are the two most-populous states. There are many similarities between the two states, such as the diversity and the abundant natural resources, but there are several differences as well. California has America's highest individual income tax bracket, and Texas has no individual income tax and very low taxes. The atypical government of California is opposite of the predictable regime of Texas. If you are considering relocating to the United States for work and a generally better life, contact Green Card Lottery Experts for information. They will make sure your application for the Green Card Lottery is filled out correctly so you will not be declined to participate.
California has a residency of 39.5 million and Texas has a population of 28.3 million, and both are two of the nation's four minority-majority states. The U.S. Census Bureau reported Texas has a white, non-Hispanic population of 42 percent and California's is 37.2 percent. Only 5 percent of those living in Texas are Asians and 15.2 percent living in California. The total amount of people identifying as Hispanic in Texas is 39.4 percent, and 39.1 percent of Californians do the same. The Green Card Lottery Experts will walk you through the steps of U.S. immigration and applying for the Green Card Lottery. This will increase your chances significantly of being able to make America home for you and your family.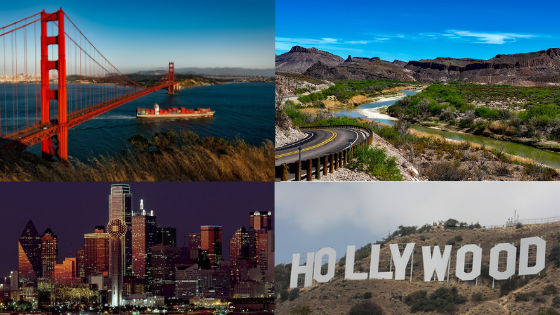 Texas is the second largest state, coming in behind Alaska, with close to 270,000 square miles. California is the third-largest state with almost 164,000 square miles, and their government controls almost 48 percent of the land. The Texas government only controls two percent of that state's land. California's poverty rate is 29 percent higher than the poverty rate in Texas. Texas has seen much stronger employment increase, as Fortune 500 companies, investors, and small business owners alike enjoy the greater opportunities available. Whatever your American Dream is, Green Card Lottery Experts will assist you through the Green Card DV Lottery process. They can provide you will all the U.S. immigration assistance you need.